Updated Press Release Regarding Yes We Can! Worship Center Fundraiser
Attorneys Tom Mesereau and Robert Shapiro
are Slated to be the Keynote Speakers at
Yes We Can! Worship Center Fundraiser
Saturday, March 4, 2023, at Yes We Can Worship Center @ 2 PM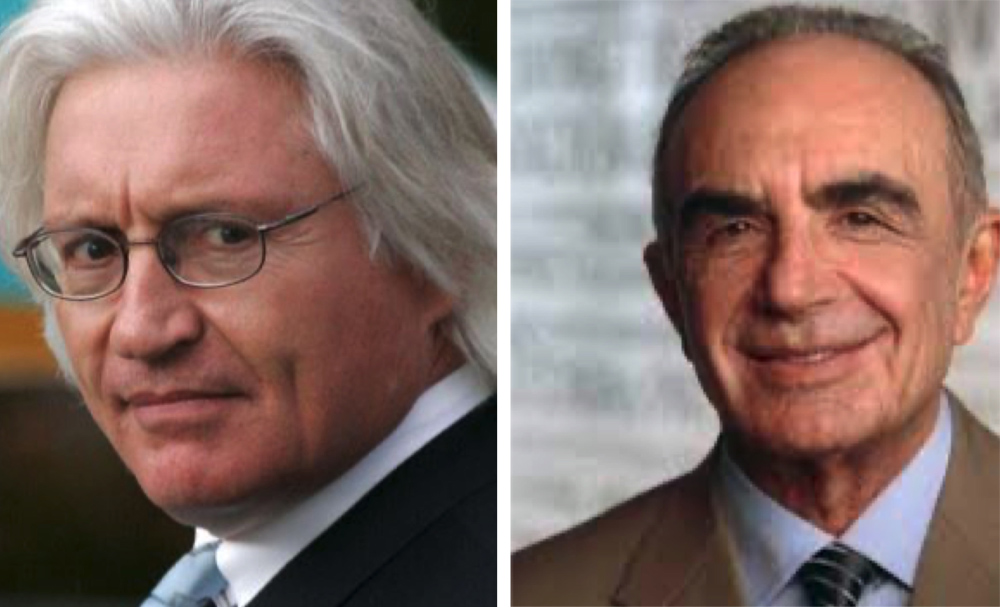 Register Today at the link below

(Los Angeles, CA – February 5, 2023) Attorneys Tom Mesereau and Robert Shapiro will be the Keynote Speakers at Yes We Can Worship Center (YWCWC) FREE Fundraiser on Saturday, March 4, 2023, at 2 PM. The fundraiser will be held at
10306 Avalon Blvd, Los Angeles, CA 90003.
Pastor Sherman D. Manning, founder of YWCWC is known for feeding and housing the homeless on Skid Row. Pastor Manning takes pride in supporting the fight against homelessness. He is also in the trenches, conducting street warfare against homelessness daily. He is the founder and visionary leader of YWCWC and coined the famous phrase "Post-Traumatic STREET Disorder." He has consulted with experts across the country in developing a program and a plan that aims to virtually empty Skid Row, the largest gathering of the homeless population in the world. He says we can change the world, starting on Skid Row.
This once-in-a-lifetime event for Attorney Mesereau who has never been a speaker at a church before will also sign autographs after his speech. He will be joined by celebrity criminal Attorney Leonard (Lenny) Levine, who has represented billionaire tobacco heiress and philanthropist Doris Duke and Rick James' cases; Attorney Humberto Guizar, who went from a gang member to a Civil Rights lawyer; Attorney Matthew Umhofer and Attorney Elizabeth Mitchell, both known for recently secured a landmark $1 billion preliminary injunction in a case he filed faulting the City and County of Los Angeles for their handling of the homelessness crisis and demanding government action to end homelessness in Los Angeles; a super lawyer in Real Estate Law Attorney Frank Gooch; Attorney Richard Hirsch, a famous retired criminal lawyer who is now a law Professor; Attorney Matthew Close, son of the late Attorney Richard Close, and others.
Manning's Yes We Can Podcast recently aired an interview with the Mesereau, Jr. on Thursday, January 26, 2023. Mesereau is best known for successfully defending Michael Jackson in his 2005 child molestation trial, where he was acquitted of all 14 counts. He has also represented many other celebrities, such as Mike Tyson, Robert Blake, Suge Knight, and Bill Cosby. He has achieved remarkable success in high-stakes criminal and Medical Board cases.
The Yes We Can Podcast focuses on interviewing lawyers and issues which pertain to the homeless with over 3,800 viewers.
Pastor Manning hosts the largest feeding of hot meals to Los Angeles' homeless people every Friday night at 7 PM after his sermon which is held at the Yes We Can! Worship Center,
10306 Avalon Blvd, LA 90003. The Center is open Monday thru Friday from 8 AM to 6 PM.
This event is FREE for lawyers, law students, and Professors (Please email homelessnomore33@gmail.com to reserve a seat today! Lawyers are asked to bring their checkbooks and/or credit cards to make a tax-deductible donation to
Yeswecanworshipcenter.org.
For more information call (213) 858-2608 or visit social media sites at:
Website: http://yeswecanworshipcenter.org/contact-us
Instagram:
https://www.instagram.com/yeswecanworshipcenter/?hl=en
Facebook:
https://hi-in.facebook.com/yeswecanworshipcenter/
Twitter:
https://twitter.com/yeswecanworship?lang=ar-x-fm
To Listen to the Podcast, visit:
https://www.youtube.com/channel/UCWwsAoGMLLcug2FGp3bTATw
###
About Pastor Sherman D. Manning
Pastor Sherman D. Manning was called into ministry at the age of 8 in his hometown of Atlanta Georgia. He was licensed to Preach at age 13 and ordained at 17. Pastor Manning traveled the country as an evangelist. Later, he went to prison. While in prison he studied himself, people, and God. In 2016, he organized the Yes We Can! Worship Center. His mission is to serve, and feeds catered meal to the homeless every Friday night at 7 pm. As a result of his prison experience, he produces a podcast from his home! Focusing on lawyers and also issues that pertain to the Homeless.
Media Contact and Media Interviews:
Edna Sims, ESP Public Relations
310-770-8117 ~
esppr@icloud.com
Our Church Helps People
Friday night worship service and feeding @7 pm is now at 10306 Avalon Blvd.Los Angeles Ca. 90003
Pastor Sherman D. Manning Housing the Homeless
YES WE CAN ! WORSHIP CENTER
Pastor Sherman D. Manning-President YWCWC
We are proud to announce our Brand-New Emergency housing program for women and children! Coming soon....
We are opening a new emergency housing residential facility in South L.A....
Frustrated by the lack of action by politicians etc.
Pastor Manning has decided to open an independent program.
"We will provide emergency housing via our church" states the Pastor.
"We will offer seminars, workshops, bible study, groups and services that transforms the thinking and mental processes of our clients!
We will offer extraordinary housing...
Bill Ahmanson and the late Rev. Hosea Williams helped inspire this new program"
...If you know a homeless woman with or without children, please give them this number. 213-858-2608.
Mail Donations to: "Yes We Can! Worship Center
5857 S. Central Avenue Suite 180
Los Angeles, California 90001
Services Every Friday Night at 7:00PM Weekly​
Need Pillows. Blankets. Sheets. Everything for women. And children

YWCWC and Teen Inventor on Skidrow!
L.A. Churches Present Mini-Homes to Skid Row Homeless